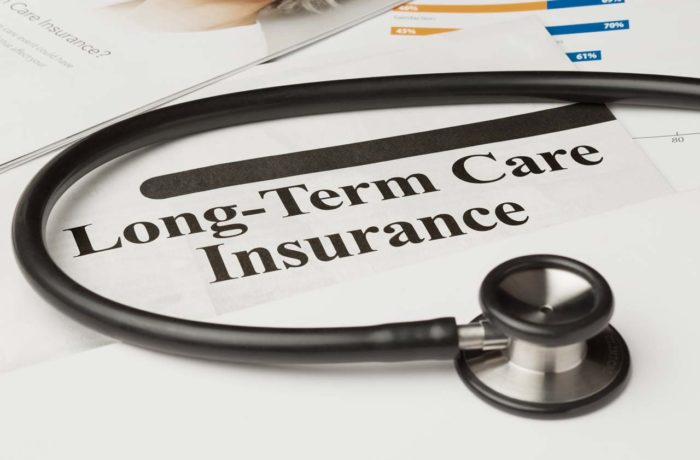 If you didn't already know, I am a firm believer in Long Term Care Insurance. I work in the industry as an actuary at a major insurance company and actuarial science is kind of a hobby of mine. So today, let's talk about a huge challenge to our industry: awareness.
Every person wants to believe that he'll be able to take care of himself in the future. However, as you get old, it becomes difficult to take care of yourself. According to a recent study, there's around 70% chance that you'll need some sort of care once you turn 65. When you're considering your future, Long Term Care Insurance becomes even more important. Thus, you should know how to buy long-term care insurance.
Contrary to the common notion, proper care is not only required by senior citizens, but also people who've been involved in an accident or affected by a debilitating illness. In fact, over 40% people who receive long term care are below the age of 65. On average, the need for care lasts for about 1,040 days. Unless you have purchased LTC or Long Term Care Insurance, you will have to pay the expenses. Here are 15 important things you need to know about LTC insurance.
Medicare Does Not Cover Expenses for Most Long Term Care
Most of the time, medicare just covers short term nursing care you may need after an accident or hospitalization. However, it won't pay the bill for permanent assistance. Similarly, medicare will cover your nursing home care, but only for people with limited assets. Moreover, you won't have much say in which facility you can visit.
Paying Out of Pocket for Long Term is Costlier than LTC Insurance
The average cost for a professional home health aide for about 8 hours everyday can be around $44,000. In fact, nursing home care in a private room can easily cost around $85,000. According to a study, some regions in the country are even more expensive. Overall, this amount proves to be way more than purchasing LTC insurance.
Better Coverage
Long Term Care Insurance coverage expands much wider than your initial expectations. Many different types of care are covered by LTC insurance. Every policy spells out the details. However, most cover assisted living, home health aides, nursing homes, adult day care and more.
The Policy Gets Expensive with Your Age
Just like Life Insurance, LTC insurance is cheaper when you're younger. You may not consider buying a policy in your 20s or 30s. However, if you wait for too long, your health may be affected, and it could have a major impact on the cost of your Long Term Care Insurance. You may even become uninsurable.
Your Employer May Provide LTC Insurance at an Affordable Price
Although the employer may offer a better price, most policies are not portable. This means you can't keep them once you've left the job. If you prefer a group rate, you should check with the alumni groups or professional associations to check what's being offered.
Besides all the above mentioned things, it is extremely important to understand some industry terminologies. This information will help you understand what's being offered. To compare long term care insurance policies on the market, check out sites like CompareLongTermCare.org
Monthly or Daily Benefit Period
The monthly or daily benefit period is the amount of money your insurance policy will give per month or per day for care. It is very important to understand the lifetime cap on your insurance policy.
Inflation Rider
The inflation rider can increase the cost of your insurance policy. However, it is worth it. In simple terms, the inflation rider means the specific benefit you receive will increase the cost of living. You need to give importance to what care might cost in 20-30 years.
Elimination Period
This is the specific amount of time which must pass before your insurance policy pays the claim. With most Long Term Care Insurance policies, 90 days is common. In other words, you will have to pay for care for 90 days before you're paid any claims. However, it is worth mentioning that when you choose a longer elimination period, it can lower the cost of your insurance policy.
Shared Benefits Rider
This insurance product has been specifically designed for couples. As the name suggests, it allows you to share the benefits with your partner. For instance, if your partner uses up all her benefits, she can dip into yours.
Paid Up Premiums
In case you have some spare money today, it will be easier to pay higher premiums for a specific time period like 10 years. At the end of this period, the insurance policy will be paid up, and you won't owe anything else in your lifetime. In the insurance industry, it is also called Accelerated Premium Option.
Free Look Period
This is also considered to be your remorse clause. If you think you don't want, like or need the insurance policy you purchased, you have 30 days to change your mind. During this period, you can ask for a full refund.
Non-forfeiture/Guaranteed Renewability
This provision can prove to be very helpful if your insurance company chooses to increase the cost of your insurance policy. It will allow you to keep the insurance policy in effect for a smaller benefit. Your insurance policy won't be cancelled outright. An insurance policy which is deemed to have guaranteed renewability means the company can't increase the premiums unless similar insurance policies in your state get an increase. They can't even be cancelled.
Exclusions
Since nothing in life comes easy, some basic reasons for long term care may be excluded from your insurance policy. Alcohol, drug abuse, mental illnesses and self inflicted injuries can be excluded.
While Purchasing a Policy, You should Discuss with Your Spouse
If both of you choose the same insurance policy, you can save around 40% of your hard earned money.
Tax Incentives can Help You Save some Money
It is worth mentioning that there are partnerships between some private insurance companies and states. Therefore, you may be able to deduct insurance premiums as part of the medical expenses on Federal returns. In fact, some states also offer such incentives.
It is important to purchase your Long Term Care Insurance policy from a reputed and well established company. It should still be in business after 20-30 years when you might actually need care. It is important to conduct an extensive research to find a good insurance carrier. It will make sure you buy the best LTC insurance policy at a reasonable price. These days, you can easily look for lots of valuable information online. It can help you make a better choice.